Oct 2014 – Meet Marienel Basiga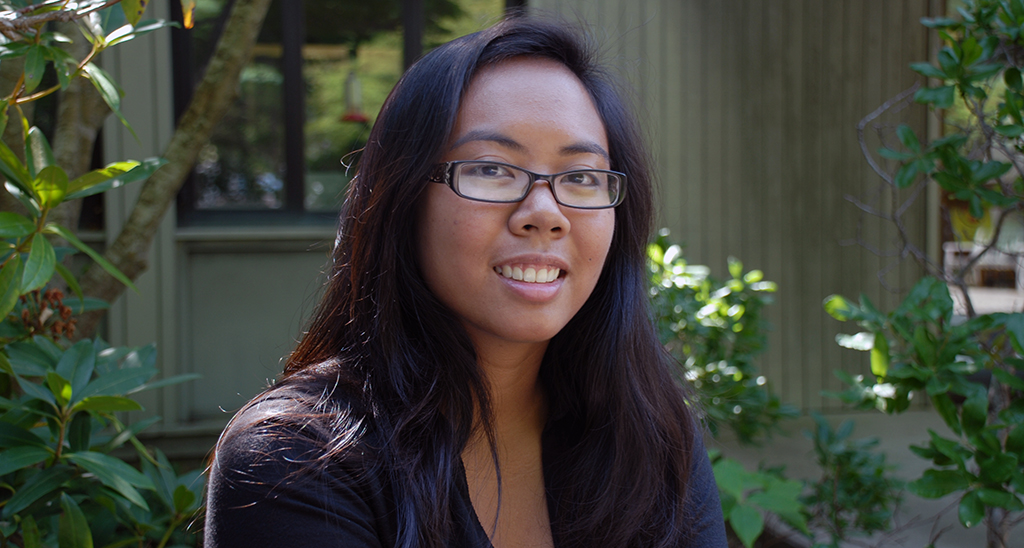 Gaining research experience led Marienel Basiga, a junior geology major at San Jose State University, to the Woods Hole PEP. Her research project with mentor Veronique Le Roux at Woods Hole Oceanographic Institution, in a field of geology known as experimental petrology, involved measuring grain-scale permeabilities of calcite and quartz through high-pressure, high-temperature experiments to study seawater recycling in the deep earth. "I expected to work hard and be extremely dedicated to the internship, but it surprised me how much fun I am having as well. I rode a bike the whole summer, something I haven't done since I was 12." Born in the Philippines, Basiga moved to the U.S. when she was nine and plans to attend graduate school on her way to a position as an academic researcher in some field of geology.
Her hometown is San Jose, California.
Text and image courtesy of Shelley Dawicki, NOAA Fisheries Service